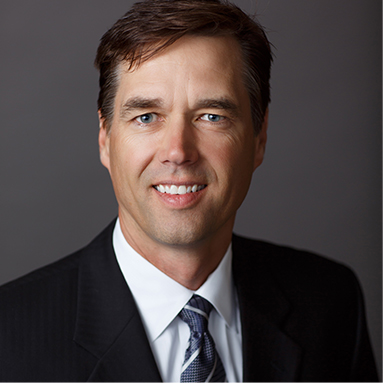 Selected as "Super Lawyer" for eighteen consecutive years (2000 – 2018) by Minnesota Law & Politics, Mpls St. Paul Magazine, and Twin Cities Business Monthly, purportedly representing the top 5% of all attorneys practicing law in Minnesota, as voted by fellow attorneys and judges;

Selected numerous times as one of Minnesota's "Top 40 Workers' Compensation Attorneys" by Minnesota Law & Politics;

Rated "A V Preeminent" by Martindale-Hubbell, for twenty consecutive years (1998 – 2018), representing their highest nationwide peer review ratings for both ethical standards and legal ability.
The Story of our Founder
"I knew I wanted to be a lawyer dating back to the sixth grade.  It was "Career Day" at school and my next door neighbor the attorney agreed to take me to his office.  From my first step into his law firm, the sights and sounds were impactful.  The buzzing atmosphere had purposeful people quickly walking around like they had things to accomplish, groups of people conducting meetings in glass-walled conference rooms, and others waiting on the leather clad chairs in the reception area with instrumental music playing in the background.  This place was alive with energy!  I asked my neighbor who the firm had as clients and he explained that they represent lots of different companies on a variety of issues.  To me that sounded fantastic and I had found my calling.  I too was going to practice law, learn about how businesses are run and protect the interests of as many companies as possible.  What a fun ride it has been.  And now a new chapter of my same book – Employer Consult, LLC."
~ Jeffrey Carlson
Battle-tested knowledge  
For 30 years Jeff practiced exclusively in the field of workers' compensation defense litigation, representing the interests of employers and their insurers.  Utilizing a "hands on" approach, Jeff deposed well over 1,000 claimants, took depositions of medical and vocational experts, conducted hundreds of DOLI administrative conferences and OAH hearings, successfully represented clients at oral argument and appeals before the Workers' Compensation Court of Appeals, and appealed cases to the Minnesota Supreme Court. This activity gave Jeff an extensive working knowledge of the mentality of a claimant, claimant attorneys and the judges who decided outcomes.
Jeff also headed up the firm's Culture Committee. Brown & Carlson's unique culture philosophy was featured in Minnesota Insurance and Minnesota Claims magazines. In 2017, 2018 and 2019 Brown & Carlson was also honored as a "Top 150 Workplace," by the Minneapolis Star Tribune – a designation bestowed upon very few law firms.
Jeff's unique ability to partner with and defend his employer clients is exemplified by the robust list of major "blue chip" companies he represented, including: the Mayo Foundation, General Mills Inc., Honeywell International, CHS Inc., Essentia Health Systems, Allete/Minnesota Power, CNH Industrial, Hormel Foods, 3M, and many more smaller employers. Jeff has always taken great pride in visiting and understanding the business of each client, then creatively protecting their interests. 
At the time of Jeff's retirement from the practice of law, Brown & Carlson, P.A. had grown to 31 attorneys – the largest law firm in Minnesota specializing in workers' compensation defense litigation. The firm continues to be an industry leader.  Jeff graduated from the University of Minnesota at Duluth (his home town) in 1986, then received his JD from Drake University Law School in 1989.